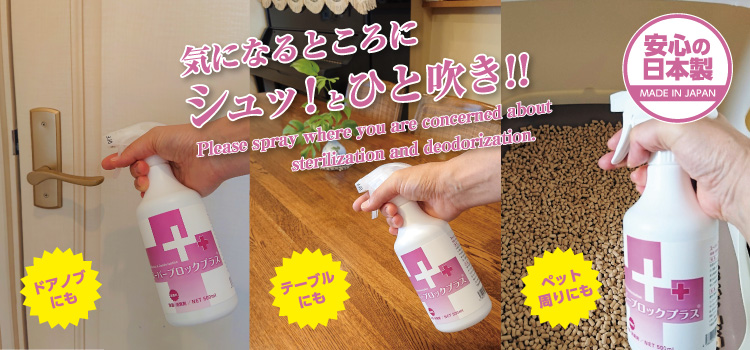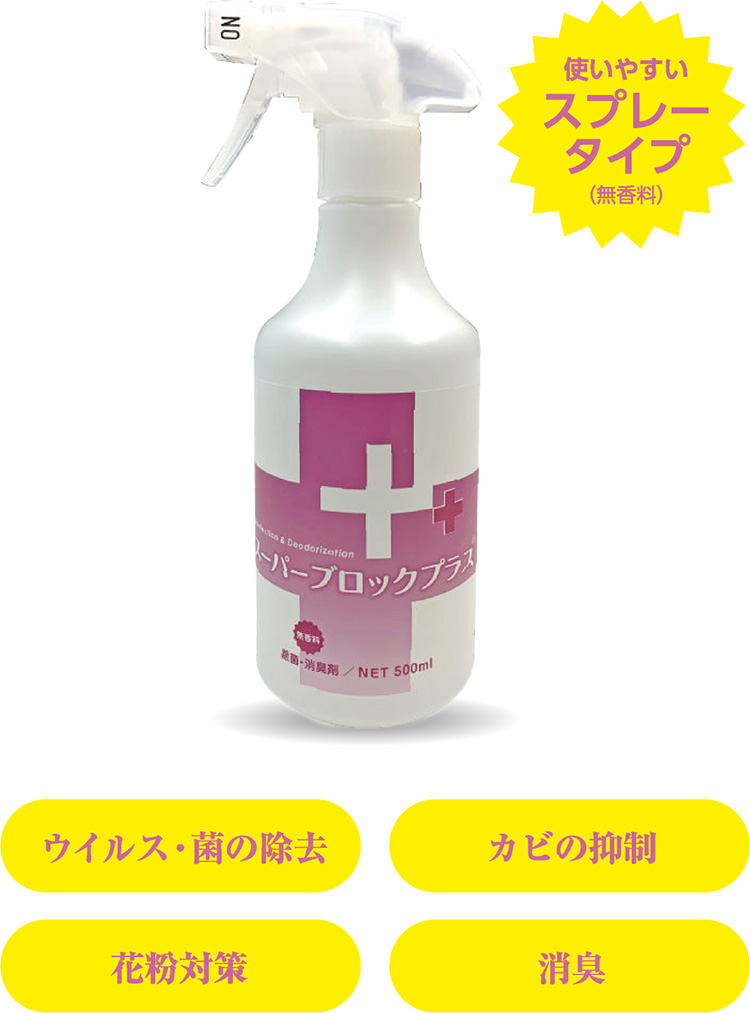 It can be sprayed on indoor cloth products (clothes, curtains, carpets, sheets, shoes, etc.), places that come into contact with hands such as tables and doorknobs, around pets, shoe racks, toilets, kitchens, and garbage.
feature
A low-concentration stabilized chlorine dioxide aqueous solution prepared by our own technology for food additive grade raw materials is used for viruses, bacteria, etc.
It inactivates the virus by the oxidation reaction by direct contact, and exerts sterilization, mold control, and deodorant effects.
[Product name] Super Flock Plus Spray
[Ingredients] Stabilized chlorine dioxide aqueous solution
[Content] L main body, 500 ml content
[Use] Sterilization and deodorization