greeting
The LEAD CORP. &ASSOCIATION was established in 1985 under the Cooperative Association Law stipulated in the "Act on Organizations of Small and Medium-sized Enterprises" (Group Law).
Reed has contributed to improving the quality of life (QOL) of everyone, including the manufacture of office supplies, equipment parts, medical equipment, physics and chemistry equipment, the development of functional water and electrolytic cells, and the manufacture and sale of oxygen liquids. We have been working on the business. Twice
Then, in 2013, with the new business concept of "leading everyone's lives," we are developing a business that goes one step further based on the experience, achievements, and personal connections that we have cultivated so far.
Its business domain is based on the improvement of "QOL" that has continued since its establishment, and is starring the issues that we are currently facing, such as the elderly problem, energy problem, disaster prevention and mitigation. ..
We will do our utmost to help you create a society where you can live comfortably and with peace of mind.
We look forward to your continued guidance and encouragement.
LEAD Corp. &Association、Chairman & Representative Takekazu Asakura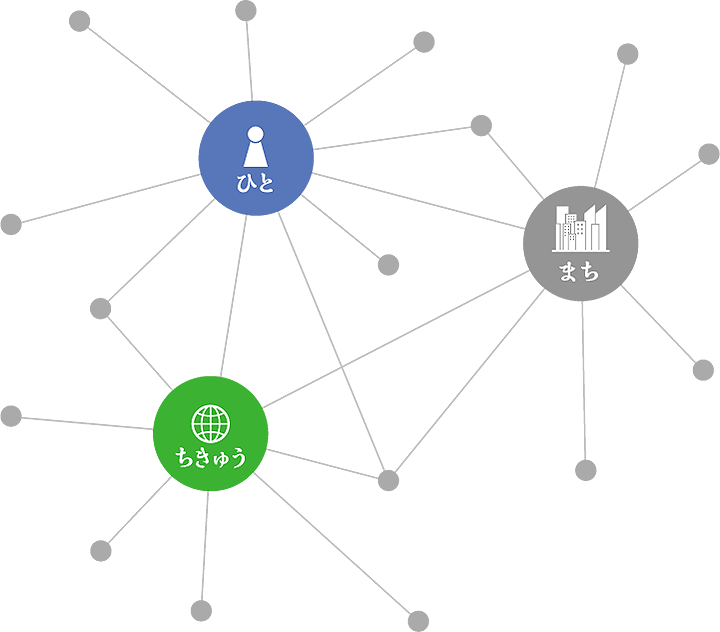 What we have to do now is;
Renewing recognition of "people," "town," and "earth" as one organic connection, looking ahead to the changes that are beginning to occur in society, creating knowledge rooted in the foundation of the future society and services that utilize it I would like to provide.
And we chose to build three pillars to embody the idea.
In each field, we would like to start a new business that can be a pioneer in the utilization of highly specialized new technologies.
We would like to avoid research for specialists by specialists and promote the creation of a business platform so that many people can be entrusted with the use of technology and IT that are widely and close to the cutting edge.